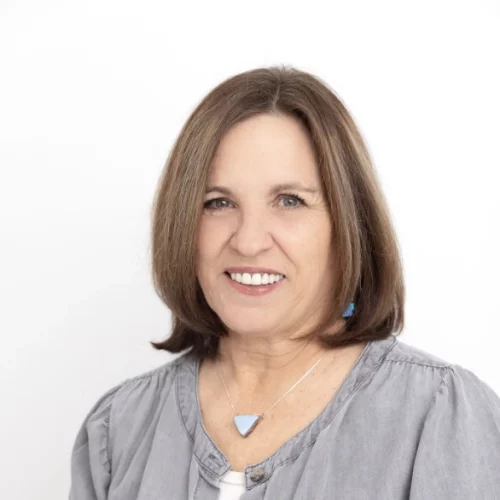 cleolabess@sandscounseling.org
Cleola Bess, MSW, LCSW
I enjoy working with all ages. Each person has a unique background, support system, and interests. I counsel using each person's strengths to help them understand and unravel what is bothering them. I am trained in EMDR and enjoy helping people let go of the body responses that often accompany traumatic events each person has experienced. I also enjoy the ability to use EMDR to move my clients forward, recognizing their own abilities to help them self-move forward.
I am trained in play therapy. I'm a very tactile therapist- with children and adults alike- and have found our senses helps unlock things that are bothering us. These trainings are used as a tool to express and communicate what is going on inside our minds, and connect us to feelings of joy. I love and am also trained in Sand Tray therapy. This is a wonderful way to tap into our subconscious and allows us to express ourselves in new ways that we cannot do easily.
Additionally, I work with the State Critical Incident Management Team, having been trained to work with first responders in debriefing, understanding the trauma and PTSD that often occur after a critical incident, as well as the day-to-day trauma many of them experience. With skills such as Eye movement desensitization response (EMDR) and trauma-focused Cognitive Behavior Therapy, often I can help support them and their families.
As a mother of six children and grandmother to 15, I have learned that each person is unique; each person has something different that motivates them, and learns in a different way. Creating resilient families that will be able to endure through good and bad times is a real challenge. I have learned that even though every individual's circumstance are different, through assisting families, helping others realize the gifts that they have as an individual, and how their strengths can be used to help others through difficult situations, the family becomes resilient, stronger and better able to deal with challenges in their future.
I believe that with the knowledge and experience that I have received, I can help you and your family overcome obstacles that may seem overwhelming. By working together and breaking down these seemingly difficult hurdles into smaller steps, we can make the load seem lighter and the obstacles very manageable.
Cleola currently has a waitlist for new clients. She sees clients in our St. George and Hildale locations
Specialty Areas
Attachment
Anxiety
Autism
Relationship conflicts
Blended Families
Children with developmental delays
Divorce
Grief & Loss
Families in Crisis
Improving social skills
Parenting/co-parenting
Depression
First responders
Trauma work